Dear Customers,
With the intention to help Customers annually catch new regulations of the law, prevent legal risks related to production and business activities, TLK would like to update the summary of the contents of New legal documents in the fields of Enterprise, Investment, Tax, Labor, Finance, Customs,... to send to Customer.
Hopefully the information below is really useful for Customers. If Customers want to know more about the content and get more advice on Legal, Accounting - Tax,... Please contact TLK to get help.
Best regards!
ADDITIONAL PROVISIONS ON ELECTRICITY PURCHASE CONTRACT PRICE TO COMPARE WITH THE ELECTRICITY GENERATION PRICE RANGE IN THE BASE YEAR
The Ministry of Industry and Trade has just issued Circular 31/2022/TT-BCT dated November 8, 2022, amending Circular 57/2014/TT-BCT stipulating the method and order of formulating and promulgating the electricity generation price bracket and Circular 57/2020/TT-BCT stipulating methods for determining electricity generation prices and power purchase and sale contracts.
SUSPENSION OF EFFECT OF THE CIRCULAR 31/2022/TT-BTC ON THE VIETNAM'S NOMENCLATURE OF EXPORTS AND IMPORTS
On November 30, 2022, the Minister of Finance issued Circular 72/2022/TT-BTC on suspension of effect of the Minister of Finance's Circular No. 31/2022/TT-BTC dated June 08, 2022, on promulgation of Vietnam's import and export nomenclature.
SPECIAL PREFERENTIAL POLICY FOR FOREIGN OFFICES WISHING TO RENT A HOUSE
From December 2022, Decree No. 90/2022/ND-CP dated October 28, 2022, on the management and use of houses and land managed by the Ministry of Foreign Affairs to serve the State's external activities will take effect. One of the provisions in this Decree is that foreign offices are allowed to rent houses under certain preferential policies.
SUPPLEMENTAL DOCUMENTS WITH LAND BORDER ENTRY AND EXIT VALUE
From January 8, 2023, Circular 82/2022/TT-BQP takes effect. Circular 82/2022/TT-BQP replacing Circular No. 173/2020/TT-BQP dated December 30, 2020, of the Minister of National Defense detailing a number of articles of Decree No. 96/2020/ND-CP dated August 24, 2020 of the Government regulations on penalties for administrative violations in the field of national border management and protection
NEW REGULATIONS ON INCREASING BASE SALARY IN 2023
On November 11, 2022, under the direction of Vice Chairman of the National Assembly Nguyen Duc Hai, the National Assembly voted to approve the Resolution on the State budget estimate for 2023. In which, there is a mention of the policy of increasing the base salary applied to officials and civil servants.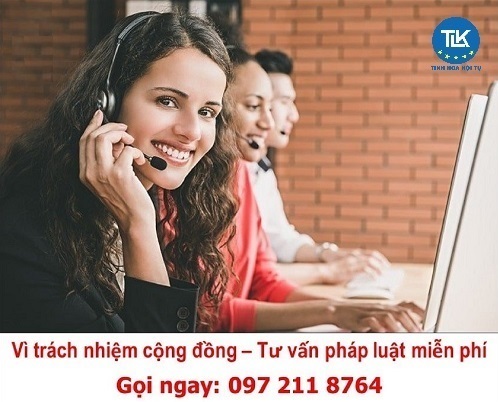 We are always ready to be a companion, dedicated and a solid legal title for our customers.
Wish you good health and prosperity development!
In case of need for consultation, use of the service, customers please contact us at the information below:
TLK LAW FIRM
Office: P306, 3rd floor, CT3-2 building (Opposite of Keangnam building), Me Tri Ha New Urban Area, Pham Hung street, Nam Tu Liem district, Hanoi city, Vietnam.
Phone: +(84) 243 2011 747 Hotline: +(84) 97 211 8764
Email: info@tlklawfirm.vn Website: tlklawfirm.vn