Dear Customers,
With the intention to help Customers annually catch new regulations of the law, prevent legal risks related to production and business activities, TLK would like to update the summary of the contents of New legal documents in the fields of Enterprise, Investment, Tax, Labor, Finance, Customs,... to send to Customer.
Hopefully the information below is really useful for Customers. If Customers want to know more about the content and get more advice on Legal, Accounting - Tax,... Please contact TLK to get help.
Best regards!
NEW REGULATIONS ON BUILDING THE NATIONAL DATABASE ON CITIZEN RECEPTION, SETTLEMENT OF COMPLAINTS, AND DENUNCIATIONS
To conduct the goal of building a Digital Government, at the same time, realizing the need for setting up new regulations on building, updating, managing, exploiting, and using the National Database on citizen reception, settlement of complaints and denunciations, on August 23, 2022, the Government issued Decree No. 55/2022/ND-CP
PRINCIPLES OF BUILDING A PRICE FRAME FOR SOLAR POWER PLANT GENERATION
Recently, on October 3, 2022, the Minister of Industry and Trade signed and promulgated Circular 15/2022/TT-BCT stipulating the method of building a price frame for solar power plants and transitional wind power plants.
START-UP SUPPORT FOR STUDENTS IN VOCATIONAL EDUCATION AND TRAINING INSTITUTIONS
From 10/2022, regulations on start-up support for students in vocational education and training institutions will come into force.
INCREASE THE PRICE OF CAR REGISTRATION SERVICE FROM OCTOBER 8, 2022
From October 8, 2022, the new Circular No. 55/2022/TT-BTC promulgates a number of articles of Circular No. 238/2016/TT-BTC
REDUCING AND SIMPLIFYING ADMINISTRATIVE PROCEDURES RELATED TO MARINE BUSINESS
Towards the goal of enhancing the application of information technology to provide level 4 online public services, creating favorable conditions for businesses, and reducing compliance costs when carrying out administrative procedures, Deputy Prime Minister Le Van Thanh has just signed and promulgated Decree No. 69/2022/ND-CP.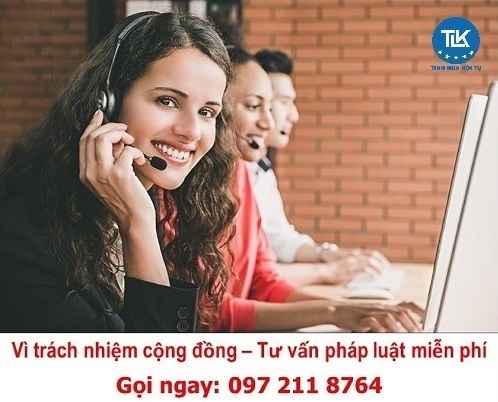 We are always ready to be a companion, dedicated and a solid legal title for our customers.
Wish you good health and prosperity development!
In case of need for consultation, use of the service, customers please contact us at the information below:
TLK LAW FIRM
Office: P306, 3rd floor, CT3-2 building (Opposite of Keangnam building), Me Tri Ha New Urban Area, Pham Hung street, Nam Tu Liem district, Hanoi city, Vietnam.
Phone: +(84) 243 2011 747 Hotline: +(84) 97 211 8764
Email: info@tlklawfirm.vn Website: tlklawfirm.vn