Dear Customers,
With the intention to help Customers annually catch new regulations of the law, prevent legal risks related to production and business activities, TLK would like to update the summary of the contents of New legal documents in the fields of Enterprise, Investment, Tax, Labor, Finance, Customs,... to send to Customer.
Hopefully the information below is really useful for Customers. If Customers want to know more about the content and get more advice on Legal, Accounting - Tax,... Please contact TLK to get help.
Best regards!
INSTRUCTION FOR IMPLEMENTING THE LAND FEE REDUCTION POLICY IN 2023
On October 5, 2023, the General Department of Taxation issued Official Telegram 08/CD-TCT on the implementation of Decision 25/2023/QD-TTg dated October 3, 2023 of the Prime Minister on reducing land rent for the year. 2023.
CONTENT OF NOTARY PRACTICE INTERNSHIP FROM NOVEMBER 20, 2023
On October 2, 2023, the Minister of Justice issued Circular 08/2023/TT-BTP guiding notary practice trainees.
REGULATIONS ON AGREEMENTS TO PROTECT BUSINESS SECRETS AND LATEST TECHNOLOGY 2023
On November 12, 2020, the Ministry of Labor, War Invalids and Social Affairs issued Circular 10/2020/TT-BLDTBXH detailing and guiding the implementation of a number of articles of the Labor Code on the content of contracts Labor, Collective Bargaining Council and occupations and jobs that have adverse effects on reproductive and child-rearing functions.
WHEN CAN VNEID BE USED INSTEAD OF REGISTRATION, REGISTRATION, OR DRIVER'S LICENSE
Up to now, the Traffic Police force has not yet applied information authentication on the VNeID application instead of checking vehicle documents directly. When people fully integrate documents, state management agencies are fully equipped with infrastructure and receive comprehensive training, then the VNeID electronic identification application can replace VNeID. traditional documents.
THE RATE OF CHARGES FOR GRANTING OF NEW REGULATION AND LICENSE PLATE OF THE VEHICLES FROM 22/10/2023
On September 07, 2023, Ministry of finance issued Circular no. 60/2023/TT-BTC stipulates the rate, collection, payment, exemption and management of charges for registration and license plate of road motor vehicles.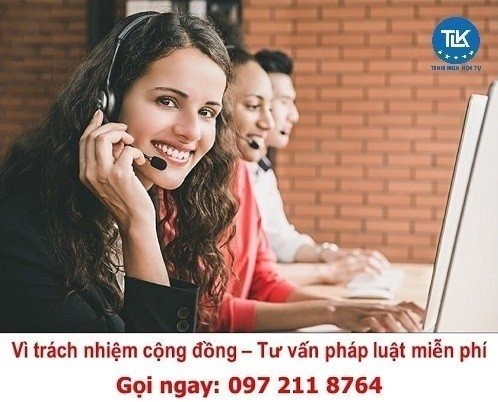 We are always ready to be a companion, dedicated and a solid legal title for our customers.
Wish you good health and prosperity development!
In case of need for consultation, use of the service, customers please contact us at the information below:
TLK LAW FIRM
Office: P306, 3rd floor, CT3-2 building (Opposite of Keangnam building), Me Tri Ha New Urban Area, Pham Hung street, Nam Tu Liem district, Hanoi city, Vietnam.
Phone: +(84) 243 2011 747 Hotline: +(84) 97 211 8764
Email: info@tlklawfirm.vn Website: tlklawfirm.vn