Dear Customers,
With the intention to help Customers annually catch new regulations of the law, prevent legal risks related to production and business activities, TLK would like to update the summary of the contents of New legal documents in the fields of Enterprise, Investment, Tax, Labor, Finance, Customs,... to send to Customer.
Hopefully the information below is really useful for Customers. If Customers want to know more about the content and get more advice on Legal, Accounting - Tax,... Please contact TLK to get help.
Best regards!
ENTERPRISE ARE EXTENDED BOND TERMS OF MAXIMUM NO MORE THAN 02 YEARS
On March 5, 2023, the Government issued Decree 08/2023/ND-CP amending, supplementing and suspending the implementation of a number of articles in the Decrees regulating the offering and trading of corporate bonds. individual businesses in the domestic market and offering corporate bonds to the international market. In which, Decree 08/2023/ND-CP has an adjustment on the extended term of bonds.
THE CASES WHERE WATER RESOURCE EXPLOITATION AND USAGE PROJECTS MUST BE REGISTERED
Decree 02/2023/NĐ-CP detailing the implementation of certain provisions of the Water Resources Law, effective from March 20, 2023.
INCREASE THE LEVEL OF COMPENSATION IN KIND FOR EMPLOYEES FROM MARCH 1, 2023
According to the Law on Occupational Safety and Health, at the request of the Director of the Department of Labor Safety, the Ministry of Labor, Invalids and Social Affairs issued Circular No. 24/2022/TT-BLDTBXH related to the compensation in kind for employees working in conditions with dangerous and harmful factors.
CHILDREN'S RIGHTS WHEN CHILDREN PARTICIPATE IN OUTDOOR FAMILY ACTIVITIES
On December 29, 2022, the Minister of Labor, War Invalids and Social Affairs issued Circular 27/2022/TT-BLDTBXH guiding children's participation in activities outside the family, and outside educational institutions.
ENVIRONMENTAL PROTECTION TAX DOESN'T GROW ON FRAME DEVELOPMENT IN 2023
Recently, one of the things that people are most concerned about is whether the environmental protection tax on gasoline will return to 3,000 VND/liter in 2023. Because tax policies for petroleum products directly affect people's lives.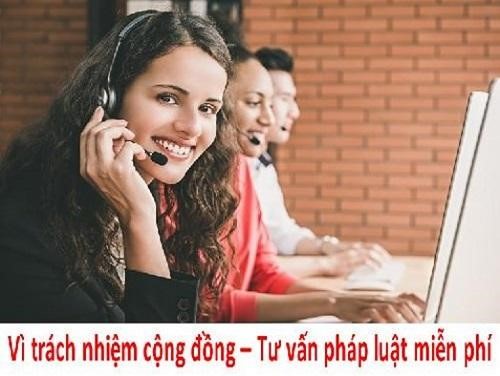 We are always ready to be a companion, dedicated and a solid legal title for our customers.
Wish you good health and prosperity development!
In case of need for consultation, use of the service, customers please contact us at the information below:
TLK LAW FIRM
Office: P306, 3rd floor, CT3-2 building (Opposite of Keangnam building), Me Tri Ha New Urban Area, Pham Hung street, Nam Tu Liem district, Hanoi city, Vietnam.
Phone: +(84) 243 2011 747 Hotline: +(84) 97 211 8764
Email: info@tlklawfirm.vn Website: tlklawfirm.vn