Dear Customers,
With the intention to help Customers annually catch new regulations of the law, prevent legal risks related to production and business activities, TLK would like to update the summary of the contents of New legal documents in the fields of Enterprise, Investment, Tax, Labor, Finance, Customs,... to send to Customer.
Hopefully the information below is really useful for Customers. If Customers want to know more about the content and get more advice on Legal, Accounting - Tax,... Please contact TLK to get help.
Best regards!
WHAT POINTS DO VEHICLES ENTERING THE ETC TOLL LANE NEED TO PAY ATTENTION TO NOT BE PENALIZED?
From August 1, 2022, following a new notice from the Government Office, the Ministry of Transport directs localities to implement fully automatic toll collection for all expressways.
06 CASE OF LAND PRICE SUBTRACTED FOR VALUE-ADDED TAX EFFICIENCY FROM 12/09/2022
On July 29, 2022, the Government issued Decree No. 49/2020/ND-CP amending and supplementing a number of articles of Decree No. 209/2013/ND-CP detailing and guiding the implementation of a Several articles of the Law on Value-Added Tax have been amended and supplemented according to Decree No. 12/2015/ND-CP, Decree No. 100/2016/ND-CP, and Decree No. 146/2017/ND-CP.
50% REDUCTION ON AUTHENTICATION FEE FOR EXPLOITING CITIZEN INFORMATION IN THE NATIONAL POPULATION DATABASE
Circular 48/2022/TT-BTC issued by the Ministry of Finance will take effect from September 17, 2022. collection rates, regimes of collection, payment, management and use of fees for exploitation and use of information in the National Population Database.
GUIDELINES FOR OPENING ACCOUNTING BOOKS FOR SOCIAL AND CHARITY ACTIVITIES
On July 5, 2022, the Minister of Finance issued Circular 41/2022/TT-BTC guiding the accounting regime applied to social and charity activities.
REGULATIONS ON DATA ON CYBERSPACE THAT MUST BE STORED IN VIETNAM
Recently, the Government issued Decree 53/2022/ND-CP detailing a number of articles of the Law on Cybersecurity. Accordingly, comestic and overseas providers of telecommunications services, internet services and value-added services in Vietnam's cyberspace shall retain such data for a specific period of time defined by the Government. However, the form of data storage in Vietnam shall be decided by enterprises.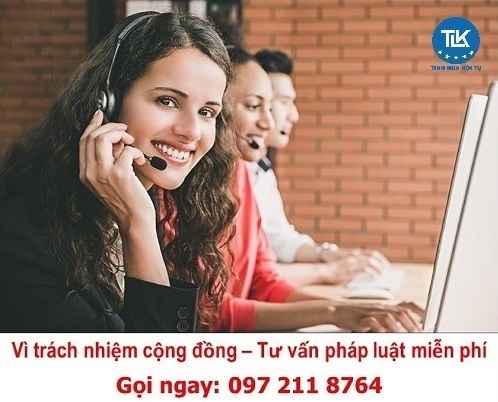 We are always ready to be a companion, dedicated and a solid legal title for our customers.
Wish you good health and prosperity development!
In case of need for consultation, use of the service, customers please contact us at the information below:
TLK LAW FIRM
Office: P306, 3rd floor, CT3-2 building (Opposite of Keangnam building), Me Tri Ha New Urban Area, Pham Hung street, Nam Tu Liem district, Hanoi city, Vietnam.
Phone: +(84) 243 2011 747 Hotline: +(84) 97 211 8764
Email: info@tlklawfirm.vn Website: tlklawfirm.vn