Dear Customers,
With the intention to help Customers annually catch new regulations of the law, prevent legal risks related to production and business activities, TLK would like to update the summary of the contents of New legal documents in the fields of Enterprise, Investment, Tax, Labor, Finance, Customs,... to send to Customer.
Hopefully the information below is really useful for Customers. If Customers want to know more about the content and get more advice on Legal, Accounting - Tax,... Please contact TLK to get help.
Best regards!
NOTES WHEN PROVIDING ONLINE PUBLIC SERVICES OF STATE AGENCIES IN THE NETWORK ENVIRONMENT
Recently, on June 24, 2022, the Government issued Decree No. 42/2022/ND-CP amending Decree No. 43/2011/ND-CP regulating the provision of information and public services online by State agencies in the network environment.
LAW ON EMULATION AND COMMENDATION (AMENDED) TAKES EFFECT FROM 01/01/2024
Recently, the National Assembly passed the Law on Emulation and Commendation (amended) on June 15, 2022 at the 3rd session, the XV National Assembly.
THREE NEW SALARY POLICIES COME INTO FORCE FROM 07/2022
On June 12, 2022, the Government issued Decree 38/2022/NĐ-CP stipulating the minimum wage for employees working under labor contracts. This Decree will officially take effect from July 1, 2022.
NEW REGULATIONS ON BULLETIN TYPES AND DURATION FOR FORECAST AND HYDROLOGICAL WARNING
Vietnam is a country with a very complex and varied hydrological regime that is located in the tropical monsoon zone. Storms and floods, for example, are natural disasters that regularly occur and severely impact human life and production.
ADDITIONAL PROVISIONS ON THE PROCESS OF CHANGING THE LOCATION OF COMMERCIAL BANK'S HEADQUARTERS
The State Bank of Vietnam issued Circular No. 06/2022/TT-NHNN on June 30, 2022, to amend several articles of Circular No. 50/2018/TT-NHNN dated December 31, 2018, regulating dossiers, orders, and procedures for approving some changes of commercial banks and foreign bank branches.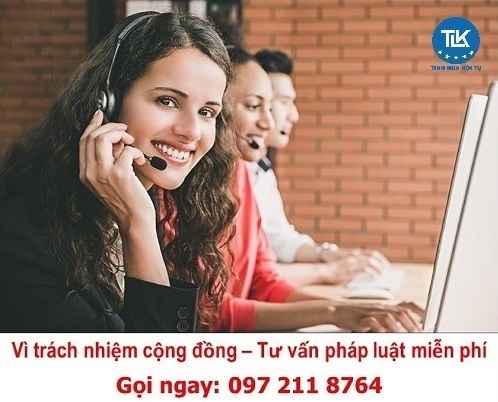 We are always ready to be a companion, dedicated and a solid legal title for our customers.
Wish you good health and prosperity development!
In case of need for consultation, use of the service, customers please contact us at the information below:
TLK LAW FIRM
Office: P306, 3rd floor, CT3-2 building (Opposite of Keangnam building), Me Tri Ha New Urban Area, Pham Hung street, Nam Tu Liem district, Hanoi city, Vietnam.
Phone: +(84) 243 2011 747 Hotline: +(84) 97 211 8764
Email: info@tlklawfirm.vn Website: tlklawfirm.vn