Dear Customers,
With the intention to help Customers annually catch new regulations of the law, prevent legal risks related to production and business activities, TLK would like to update the summary of the contents of New legal documents in the fields of Enterprise, Investment, Tax, Labor, Finance, Customs,... to send to Customer.
Hopefully the information below is really useful for Customers. If Customers want to know more about the content and get more advice on Legal, Accounting - Tax,... Please contact TLK to get help.
Best regards!
IN 11 FIELDS, PERSONS WITH POSITIONS AND POWERS MUST STOP HOLDING THEIR POSITIONS FOR 1-2 YEARS BEFORE THEY CAN ESTABLISH AND MANAGE BUSINESSES
From November 17, 2022, Circular 60/2022/TT-BTC takes effect. The Circular prescribes the list of sectors and periods over which persons with certain positions and powers must not establish or hold managerial titles or positions in private enterprises, limited liability companies, joint-stock companies, partnerships and cooperatives in the sectors that the persons were responsible for management after being discharged from holding their positions in the sectors under the management of the ministry of finance.
TAX LIABILITY WHEN ENTERPRISES DO NOT USE THE ANNUAL FUNDS FOR SCIENTIFIC AND TECHNOLOGICAL DEVELOPMENT
On 07/11/2022, the Minister of Finance issued Circular No. 67/2022/TT-BTC guiding tax obligations when enterprises set up and use the Funds for Scientific and Technological development (referred to as Funds). In particular, there are provisions on tax obligations when enterprises do not use or use 70% of the annual fund deduction.
NEW REGULATIONS ON THE LEVEL OF SECURITY FUNDING FOR COMPENSATION, COERCIVE LAND ACQUISITION
From November 20, 2022, Circular No. 61/2022/TT-BTC promulgated by the Minister of Finance on October 5, 2022 will take effect. It guides the production of estimates, use, payment, and finalization of expenditure on compensation, support, and relocation in case of land expropriation by the State.
LATEST VIETNAM'S LIST OF EXPORTS AND IMPORTS
Recently, the Minister of Finance issued Circular No. 31/2022/TT-BTC on the Vietnam's list of exports and imports. This Circular replaces Circular No. 65/2017/TT-BTC dated June 27, 2017 of the Minister of Finance promulgating the List of Vietnam's imports and exports and Circular No. 09/2019/TT- BTC dated February 15, 2019 of the Minister of Finance amending and supplementing a number of contents in the Appendices of Circular No. 65/2017/TT-BTC dated June 27, 2017 issued List of Vietnam's exports and imports by the Minister of Finance.
PROFESSIONAL STANDARDS WITH THE FORENSIC ASSESSOR FROM 15/12/2022
On November 1, 2022, the Minister of Health promulgated Circular 11/2022/TT-BYT stipulating standards, records, and procedures for appointment, card issuance, dismissal, and withdrawal of Forensic Assessor cards and Forensic Psychiatry Forensic.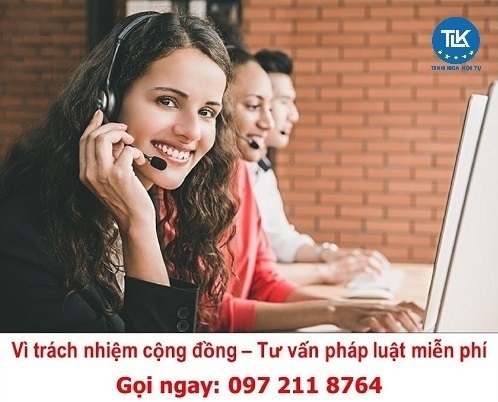 We are always ready to be a companion, dedicated and a solid legal title for our customers.
Wish you good health and prosperity development!
In case of need for consultation, use of the service, customers please contact us at the information below:
TLK LAW FIRM
Office: P306, 3rd floor, CT3-2 building (Opposite of Keangnam building), Me Tri Ha New Urban Area, Pham Hung street, Nam Tu Liem district, Hanoi city, Vietnam.
Phone: +(84) 243 2011 747 Hotline: +(84) 97 211 8764
Email: info@tlklawfirm.vn Website: tlklawfirm.vn