LEGAL NEWSLETTER NO.19/2023
Dear Customers,
With the intention to help Customers annually catch new regulations of the law, prevent legal risks related to production and business activities, TLK would like to update the summary of the contents of New legal documents in the fields of Enterprise, Investment, Tax, Labor, Finance, Customs,... to send to Customer.
Hopefully the information below is really useful for Customers. If Customers want to know more about the content and get more advice on Legal, Accounting - Tax,... Please contact TLK to get help.
Best regards!
PROCEDURES FOR GRANTING LABOR SAFETY TECHNICAL INSPECTOR CERTIFICATE
On October 16, 2023, the Ministry of Labor, War Invalids and Social Affairs issued Decision 1549/QD-LDTBXH announcing amended and supplemented administrative procedures in the field of occupational safety and hygiene within the scope of its authority. State management functions of the Ministry of Labor, War Invalids and Social Affairs. These include regulations on procedures for granting occupational safety technical inspector certificates.
LIST OF JOB POSITIONS FOR PROFESSIONAL CIVIL SERVANTS SPECIALIZING IN LABOR, PEOPLE WITH MERITORIOUS SERVICE AND SOCIETY
On October 17, 2023, the Ministry of Labor, War Invalids and Social Affairs issued Circular 10/2023/TT-BLDTBXH providing guidance on job positions for professional civil servants specializing in labor, people with meritorious services and social affairs in Agencies and organizations in the industry and field of labor, people with meritorious service and society.
DOCUMENTS CAN REPLACE PAPER HEALTH INSURANCE CARDS WHEN MEDICAL EXAMINATION AND TREATMENT
On October 19, 2023, the Government issued Decree 75/2023/ND-CP amending and supplementing a number of articles of Decree No. 146/2018/ND-CP dated October 17, 2018 of the Government regulating details and instructions on measures to implement a number of articles of the Health Insurance Law.
APPLICATION FOR REGISTRATION OF NOTARY PRACTICE INTERNSHIP FROM NOVEMBER 20,2023
On October 2, 2023, the Minister of Justice issued Circular 08/2023/TT-BTP guiding notary practice trainees.
PROMOTE COMMUNICATION OF SOCIAL INSURANCE AND HEALTH INSURANCE POLICIES IN THE LAST MONTHS OF 2023
On October 18, 2023, Vietnam Social Insurance issued Official Dispatch 3377/BHXH-TT on promoting communication of social insurance and health insurance policies in the last months of 2023.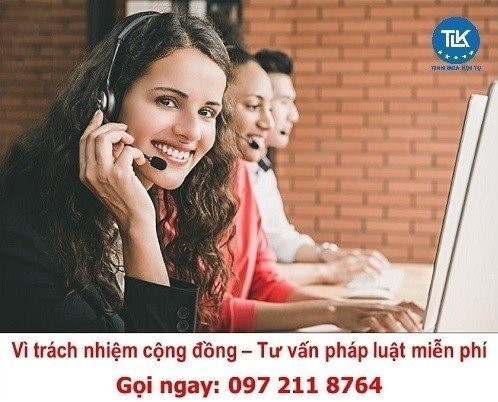 We are always ready to be a companion, dedicated and a solid legal title for our customers.
Wish you good health and prosperity development!
In case of need for consultation, use of the service, customers please contact us at the information below:
TLK LAW FIRM
Office: P306, 3rd floor, CT3-2 building (Opposite of Keangnam building), Me Tri Ha New Urban Area, Pham Hung street, Nam Tu Liem district, Hanoi city, Vietnam.
Phone: +(84) 243 2011 747 Hotline: +(84) 97 211 8764
Email: info@tlklawfirm.vn Website: tlklawfirm.vn