Dear Customers,
With the intention to help Customers annually catch new regulations of the law, prevent legal risks related to production and business activities, TLK would like to update the summary of the contents of New legal documents in the fields of Enterprise, Investment, Tax, Labor, Finance, Customs,... to send to Customer.
Hopefully the information below is really useful for Customers. If Customers want to know more about the content and get more advice on Legal, Accounting - Tax,... Please contact TLK to get help.
Best regards!
CONTROL OF MOBILE CAPITAL RESOURCES FOR REAL ESTATE ENTERPRISE
On March 11, 2023, the Government issued Resolution 33/NQ-CP on solutions to remove and promote the safe, healthy and sustainable development of the real estate market.
HOW MUCH IS THE APPRAISAL FEE FOR THE ENVIRONMENTAL REHABILITATION AND RESTORATION PLAN?
On February 2, 2023, the Ministry of Finance issued Circular No. 07/2023/TT-BTC stipulating the collection rate, mode of collection, payment, management and use of fees for appraisal of renovation and restoration plans by the central authority.
PRIVILEGES ONLY FOR FEMALE EMPLOYEES
Currently, Vietnamese law has devoted many legal policies to apply specifically to female employees in order to ensure fairness and equality in social relations in general and labor relations in particular. These policies are stipulated in the Law on Social Insurance 2014, the Law on Marriage and Family 2014, the Labor Code 2019.
IS NO PAYMENT OF PERSONAL INCOME TAX IN 2023 IS PENALTY?
According to the provisions of the Tax Administration Law 2019, the deadline for submitting tax declaration dossiers for taxes with a tax period according to the year is prescribed as follows: "The latest is the last day of the fourth month from the end of the year. calendar for personal income tax finalization records of individuals who directly finalize tax". Thus, the personal income tax finalization time of 2023 is approaching. This requires everyone to grasp the specific regulations to implement, ensuring that they do not violate the provisions of the law.
NEW REGULATIONS ON APPOINTMENT OF MEMBERS OF THE MANAGEMENT BOARD IN PUBLIC NON-BUSINESS UNITS IN THE FINANCIAL SECTOR
On February 9, 2023, the Ministry of Finance issued Circular No. 11/2023/TT-BTC guiding the Management Board and standards and conditions for appointment and dismissal of members of the Management Board in the public career units in the financial sector.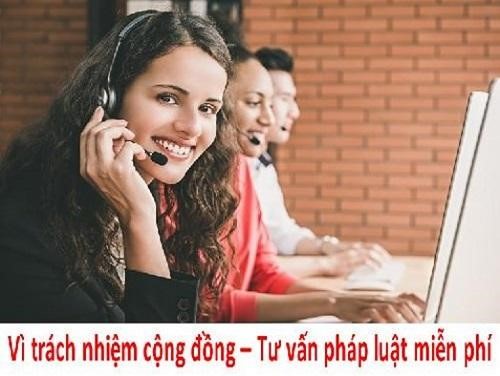 We are always ready to be a companion, dedicated and a solid legal title for our customers.
Wish you good health and prosperity development!
In case of need for consultation, use of the service, customers please contact us at the information below:
TLK LAW FIRM
Office: P306, 3rd floor, CT3-2 building (Opposite of Keangnam building), Me Tri Ha New Urban Area, Pham Hung street, Nam Tu Liem district, Hanoi city, Vietnam.
Phone: +(84) 243 2011 747 Hotline: +(84) 97 211 8764
Email: info@tlklawfirm.vn Website: tlklawfirm.vn