Dear Customers,
With the intention to help Customers annually catch new regulations of the law, prevent legal risks related to production and business activities, TLK would like to update the summary of the contents of New legal documents in the fields of Enterprise, Investment, Tax, Labor, Finance, Customs,... to send to Customer.
Hopefully the information below is really useful for Customers. If Customers want to know more about the content and get more advice on Legal, Accounting - Tax,... Please contact TLK to get help.
Best regards!
WHAT CONDITIONS SHOULD BE MET FOR MOTORCYCLES IMPORTED FOR NON-COMMERCIAL PURPOSES?
Recently, the Ministry of Finance issued Circular No. 45/2022/TT-BTC dated July 27, 2022 amending Circular 143/2015/TT-BTC regulating customs procedures and management of cars and motorcycles of subjects permitted to import or temporarily import for non-commercial purposes.
AMENDING THE REGULATIONS ON DEDUCTED LAND PRICES TO CALCULATE VALUE-ADDED TAX
Recently, in order to amend and supplement Decree 209/2013/ND-CP guiding the Value-Added Tax Law, The Government issued Decree 49/2022/ND-CP on July 29, 2022.
POLICIES OF TAXES - FEES - CHARGES EFFECTIVE FROM AUGUST 2022
The fulfillment of financial obligations related to taxes, fees and charges not only contributes to the State budget but also plays an important role in controlling, managing and encouraging economic activities of the State for many economic sectors in society.
THE NEW POINTS ON TYPES OF MEDICAL EQUIPMENT IN CURRENCY 05/2022/TT-BYT EFFECTIVE FROM 1/8/2022
Recently, the Ministry of Health issued Circular 05/2022/TT-BYT detailing the implementation of several articles of Decree 98/2021/ND-CP dated November 8, 2021, of the Government on the management of medical equipment. get medical.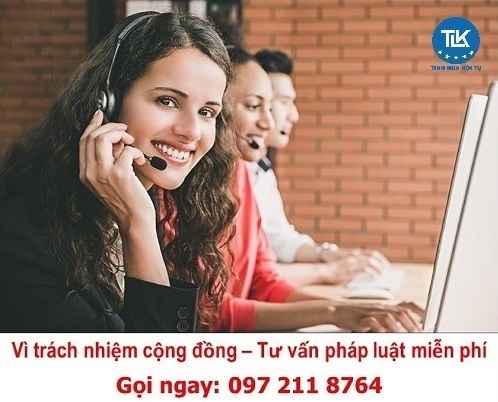 We are always ready to be a companion, dedicated and a solid legal title for our customers.
Wish you good health and prosperity development!
In case of need for consultation, use of the service, customers please contact us at the information below:
TLK LAW FIRM
Office: P306, 3rd floor, CT3-2 building (Opposite of Keangnam building), Me Tri Ha New Urban Area, Pham Hung street, Nam Tu Liem district, Hanoi city, Vietnam.
Phone: +(84) 243 2011 747 Hotline: +(84) 97 211 8764
Email: info@tlklawfirm.vn Website: tlklawfirm.vn