Dear Customers,
With the intention to help Customers annually catch new regulations of the law, prevent legal risks related to production and business activities, TLK would like to update the summary of the contents of New legal documents in the fields of Enterprise, Investment, Tax, Labor, Finance, Customs,... to send to Customer.
Hopefully the information below is really useful for Customers. If Customers want to know more about the content and get more advice on Legal, Accounting - Tax,... Please contact TLK to get help.
Best regards!
REGULATIONS ON ENVIRONMENTAL PROTECTION TAXES WITH GASOLINE FROM 11/7/2022
Recently, according to the regulations on environmental protection tax rates for gasoline, oil and lubricants in Resolution 20/2022/UBTVQH15 of the National Assembly Standing Committee, the environmental protection tax rate for gasoline has been adjusted to 1,000 VND/liter.
VIDEOS, IMAGES PROVIDED BY RESIDENTS COULD SERVE AS GROUNDS FOR SANCTIONING INDISCRIMINATE LITTERING
Recently, Decree No. 45/2022/ND-CP on sanctioning administrative violations in the field of environmental protection issued on July 7, 2022 has many new points, in particular, it must be mentioned that the data obtained from technical means and equipment provided by individuals and organizations can be used to identify administrative violations.
NEW POINTS IN THE ORDER AND PROCEDURES OF BANK SUPERVISION
Recently, to replace Circulars 08/2017/TT-NHNN dated August 1, 2017, Circular 04/2018/TT-NHNN dated March 12, 2018, the Governor of the State Bank of Vietnam issued Circular 08/2022/TT-NHNN on banking supervision order and procedures. In particular, the order and procedures for banking supervision have been changed, shortened from 4 steps to 3 steps.
GUIDELINE FOR FOREIGN EXCHANGE MANAGEMENT FOR BUSINESS OF PRIZE-WINNING ELECTRONIC GAMES FOR FOREIGNERS
The business of prize-winning E-games for foreigners is becoming more and more popular. To effectively manage this activity, on July 12, 2022, the State Bank issued Circular 09/2022/TT-NHNN Guiding for foreign exchange management for the business of prize-winning electronic games for foreigners.
EVADING THE EXECUTION OF A CONSCRIPTION ORDER CAN BE FINED UP TO 50,000,000 VND
Recently, the Government has issued Decree No. 37/2022/ND-CP amending and supplementing a number of articles of the Decree on sanctioning administrative violations in the field of national defense and weakness, including the new regulation: "A fine of from 40,000,000,000 VND to 50,000,000 VND shall be imposed for fraudulent acts in order to evade the implementation of conscription orders after the results have been obtained. medical examination of military conscription is eligible for conscription as prescribed".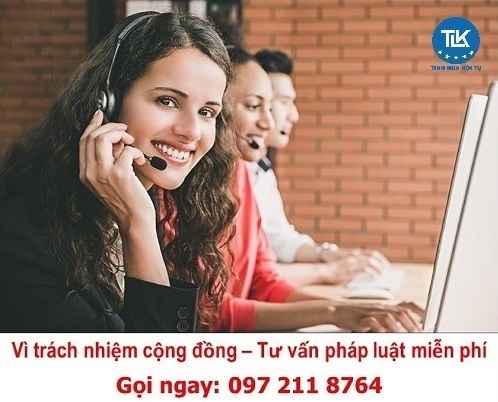 We are always ready to be a companion, dedicated and a solid legal title for our customers.
Wish you good health and prosperity development!
In case of need for consultation, use of the service, customers please contact us at the information below:
TLK LAW FIRM
Office: P306, 3rd floor, CT3-2 building (Opposite of Keangnam building), Me Tri Ha New Urban Area, Pham Hung street, Nam Tu Liem district, Hanoi city, Vietnam.
Phone: +(84) 243 2011 747 Hotline: +(84) 97 211 8764
Email: info@tlklawfirm.vn Website: tlklawfirm.vn