Circular No. 01/2023/TT-VPCP of the Government Office, stipulating a number of contents and measures to be implemented in the digitization of dossiers, results of administrative procedures settlement and implementation of administrative procedures on the environment. e-school, which stipulates the application of QR codes in the process of receiving and handling administrative procedures
=> See also: Additional provisions on online business household registration from 1/7/2023
The application and provision of QR codes must comply with Vietnamese standards TCVN 7322:2009 (ISO/IEC 18004:2006). QR codes are printed in the upper left corner of documents published from the data of the Administrative Procedures Information System. In which, the QR code must include the application number; administrative procedure code; identifiers of organizations or individuals performing administrative procedures; name of the paper to be published, the name of the information system providing the data, and the date of publication.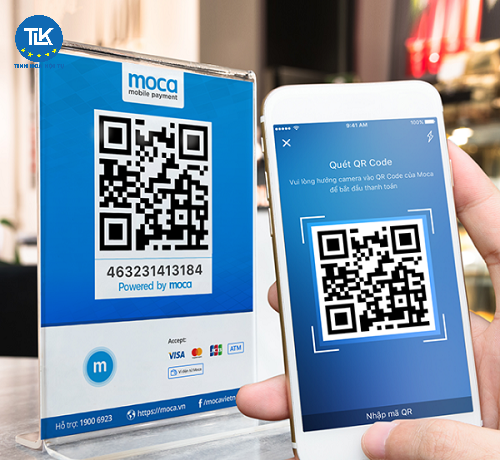 Photo 1. Using QR to receive and handle administrative procedures from May 25th_ Hotline: 097 211 8764
In addition, the QR code on the Receipt Form and the appointment to return the results must provide an additional date for the result; The QR code on the administrative procedure settlement result must provide additional data on the validity period and scope (if any).
Circular 01/2023/TT-VPCP takes effect from May 25, 2023, applies to agencies, organizations and individuals involved in the process of carrying out administrative procedures and providing public services. , online payment, digitization of records, results of administrative procedures.
=> See also: Maximum compulsory size payment in 2023? Payments not calculate of subscription 2023?
Photo 2. Free legal advice_Hotline: 0972118764
Socio-Economic General Department - TLK Law Firm
According to chinhphu.vn
Dear readers, TLK Law Firm, Ltd. Besides providing you with useful knowledge and information about economic, cultural and social life, we are also an organization providing legal services; Professional accounting - tax and trade promotion with many years of experience.
With the desire to carry out social responsibility, in case you need advice on legal issues, please contact us at hotline: 097 211 8764 for advice from a lawyer. Directly (completely free consultation)